Joel Grey and John Kander have been announced as recipients of 2023 Special Tony Awards for Lifetime Achievement in the Theatre. Both theater veterans will be honored at the 76th annual ceremony on June 11.
Grey's Broadway career began in the 1950s, making his debut in Borscht Capades (under the name Joel Kaye). Among his notable Main Stem credits are a Tony-winning performance in the original Cabaret and Tony-nominated turns in George M!, Goodtime Charley and The Grand Tour. He also originated the role of the Wizard in Wicked and played Moonface Martin in the 2011 revival of Anything Goes. Grey earned an additional Tony nomination for co-directing (with George C. Wolfe) the Broadway premiere production of The Normal Heart, a play he had appeared in Off-Broadway decades prior. Grey remains one of nine actors to have won Tony and Academy Awards for the same role — for his performance as the Emcee in Cabaret.
Grey has appeared in more than two dozen film and television productions. In recent years, he has turned to photography. He has published five books of photographs as well as work that remains part of the permanent collection at the Whitney Museum of American Art. Grey's memoir, Master of Ceremonies, was published in 2016.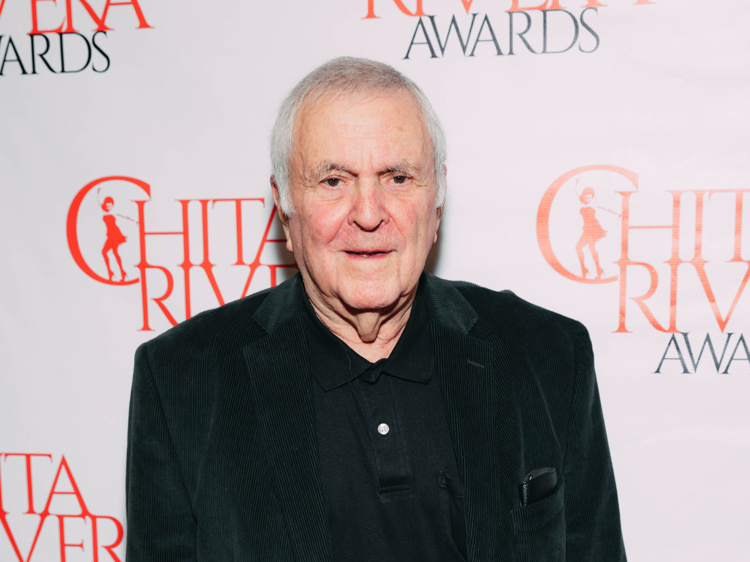 Kander, a four-time Tony-winning composer — currently represented on Broadway by New York, New York — was introduced to his longtime collaborator, Fred Ebb, in 1962. Together, the duo wrote Cabaret, Chicago, Woman of the Year, Kiss of the Spider Woman, Steel Pier, Curtains, The Scottsboro Boys (for which Kander also c0-wrote lyrics with Ebb) and The Visit and New York, New York (based on their film) also features music by Kander, lyrics by him and Ebb and additional lyrics by Lin-Manuel Miranda. With Ebb, Kander also worked on several television and film productions, including the Academy Awards, Liza with a Z, Stepping Out and the screen adaptation of Chicago.
Independently, Kander has worked on several television and film scores and has found new collaborators in Greg Pierce and, most recently, Miranda. Kander was awarded the National Medal of Arts by President Barack Obama in 2014.
"We are immensely thrilled to honor two legends in their own rights," said Charlotte St. Martin, president of the Broadway League, in a statement. "John Kander has composed the soundtrack to all of our lives — meeting us in every decade."
"As a legendary actor and director, Joel Grey has made an everlasting impact, from Cabaret, to Goodtime Charley, The Normal Heart and his acclaimed Yiddish production of Fiddler on the Roof," said Heather Hitchens, president and CEO of the American Theatre Wing, in a statement. "Mr. Grey and Mr. Kander are true giants of the theater, and we are honored to say Wilkommen as the recipients of the 2023 Lifetime Achievement Awards."
The 2022 recipient of the Lifetime Achievement Award was Angela Lansbury.